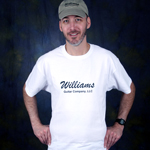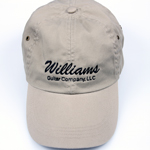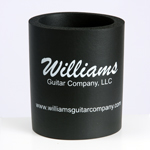 Copyright 2016 Williams Guitar Company, LLC. All Rights Reserved
Williams Tee Shirt:
Look great at your next gig with this stylish Williams tee! White T-shirt with black logo. Comes in sizes S, M, L, XL, and XXL. Please select size from the drop down menu.
Williams Golf Cap:
Be the envy of the golf course with this Williams golf cap. Khaki color with black embroidered logo front. Adjustable strap ensures one size fits all!
Williams Can Cooler:
Keep your favorite beverage cool with this Williams can cooler!